Christina Trulio & Nate Currin - Poster Series
Singer-songwriter Christina Trulio hired me to create a unique poster for each of her exclusive shows with national booking artist Nate Currin. Each poster was illustrated to represent the mood and style of the music and songs of both artists.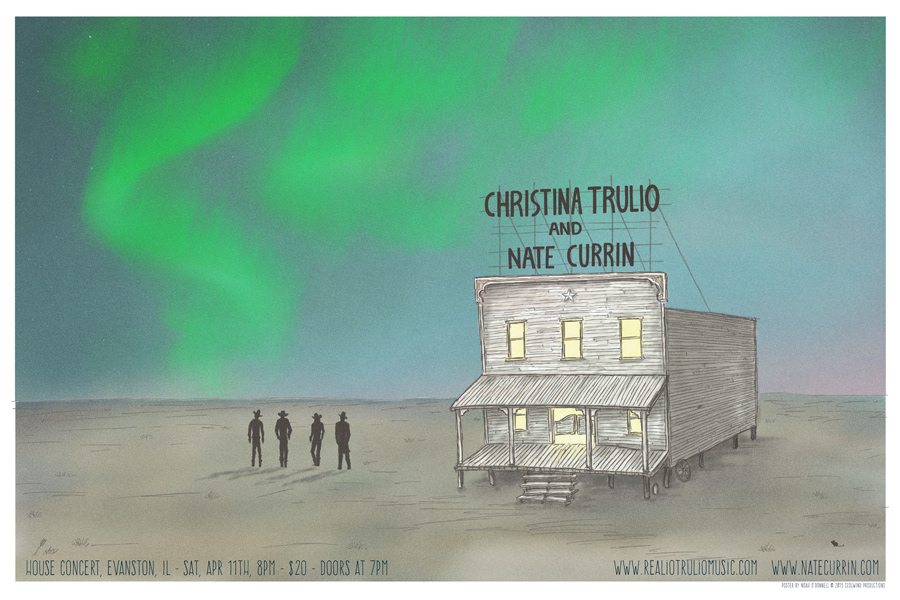 "leaving Georgia" day version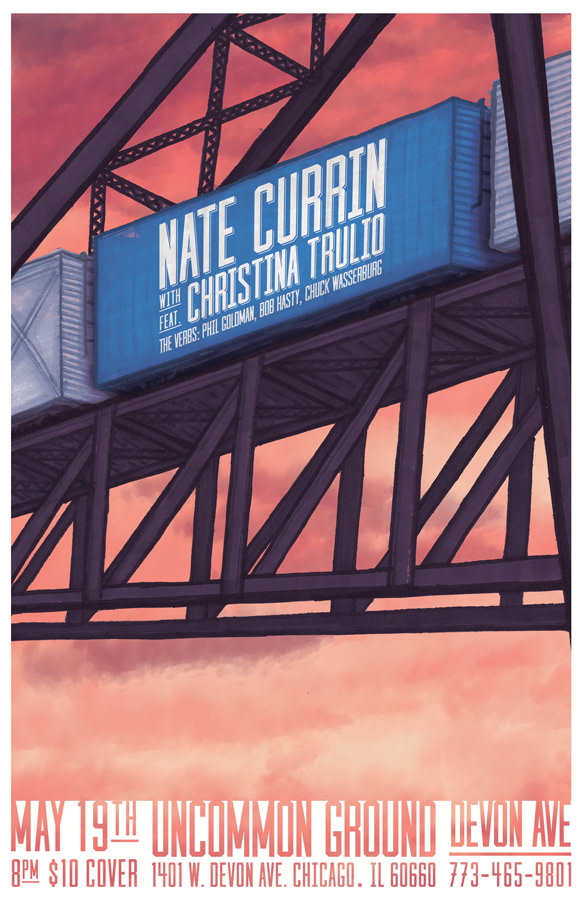 "leaving Georgia" night version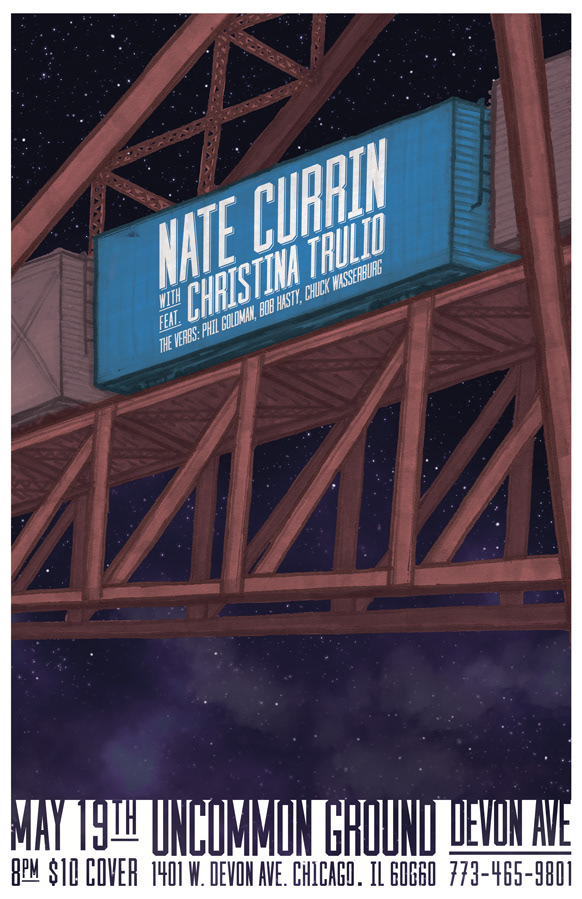 "into the west unknown; or stolen trails"